We are here in lovely Pasadena for the ninth annual MONSTERPALOOZA convention.  (We've locked the 'guests' thread so folks don't have to scroll through that amazing guest list to get to new content. But take a look at who's here).
From Friday night, some early observations.
-- More than ever this has become a true practical effects industry show. The make-up artists reign supreme (Ve Niell will be given a Monserpalooza lifetime achievement award tonight). and the vendor booths are full of appliances and demonstrations.  Place is packed as usual.
-- Part of the fun is seeing the attendees in costume. That will kick off fo real on Saturday.
-- Long lines for this generation's 'new' classic favorites -- Fridya the 13th stars, Robert Englund, a Chucky panel, etc.  The older stars -- Chaney/Karloff/Lugosi tables, Barbara Steele, even Dick Miller, not as crowded. 
That said, great to see so many monster friends. I was on the Damn Dirty Geeks podcast Friday night, which was great fun.
Some photos (and more to come) from Eileen Colton, CHFB News: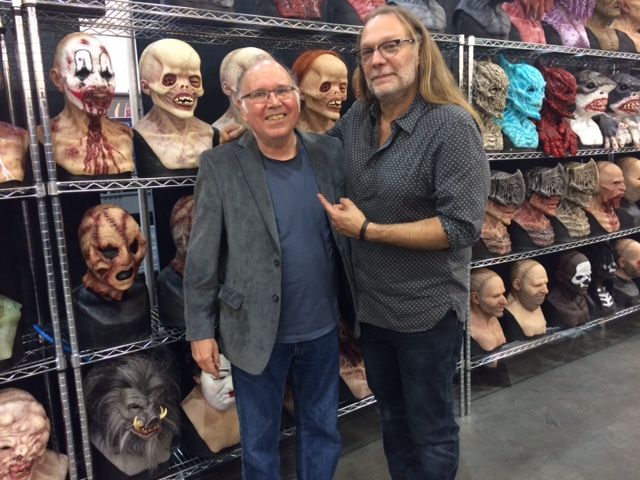 WE ARE NEGAN: That's me with the great Greg Nicotero, now exceutive producer of THE WALKING DEAD.
DEATH MATCH: Predator holds off Aliens in the Museum.
GIANT FRANKIE: This huge Monster dominates the Museum. It is a tribute to the late monster maker
Henry Alvarez, using many elements he was working on before his death.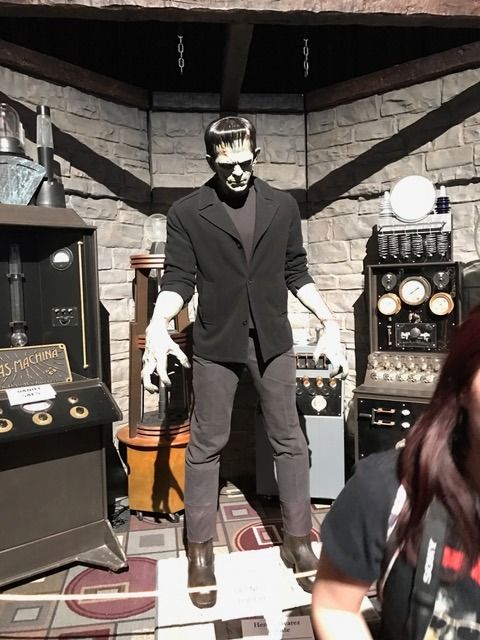 WAIT TIL HE COMES INTO THE LIGHT: A closer look.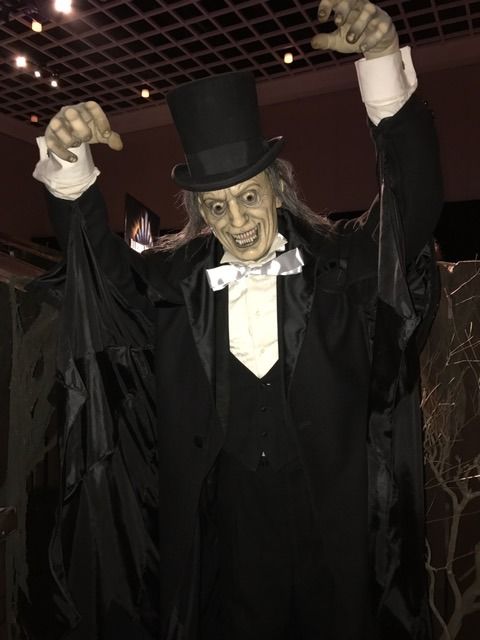 FOUND! Not really, but this piece by Casey Wong greets vistors.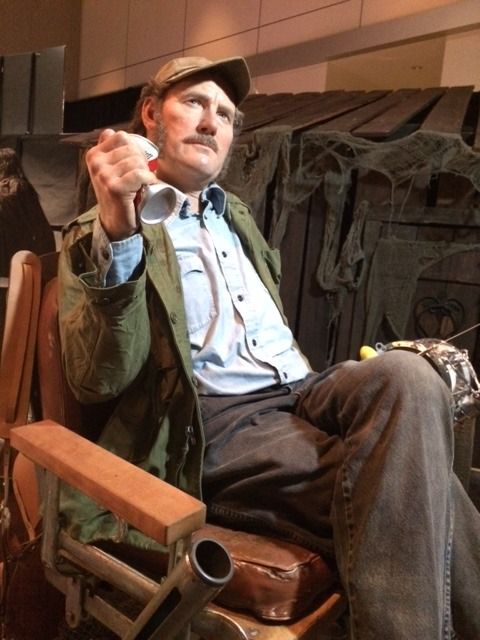 JAWS: Quint looked so real, we thought we'd need (all together now!), a BIGGER BOAT!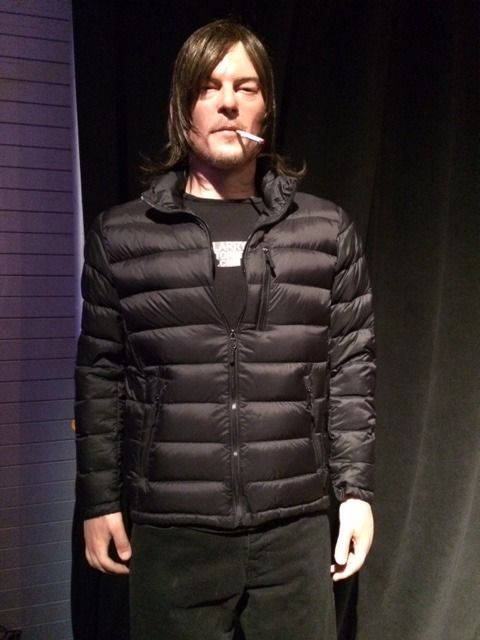 ZOMBIE HUNTER: Darryl amazed visitors with lifelike cool.
More later...
david