I thought as a companion thread to the defunct foods thread, we might put together a library of product packaging that used to be. This should mainly be products that still exist, since we don't need another "defunct foods" thread.
Although, since the other thread is FOOD only, you can toss in a few defunct NON-FOOD products here and there. BUT, let's stress mainly the OLDER packaging art for products that are still here, but with newer, suckier art. Actually, in many cases the packaging itself (cans, bottles, etc.) has gone downhill along WITH the artwork on it!
Here are some I remember as a kid.
QUIK cans looked pretty much like this for me as a kid in the 70's, although I think these examples slightly predate my time. I think a rabbit character was added.
One A Day PLUS IRON vitamins. Does anyone here take these?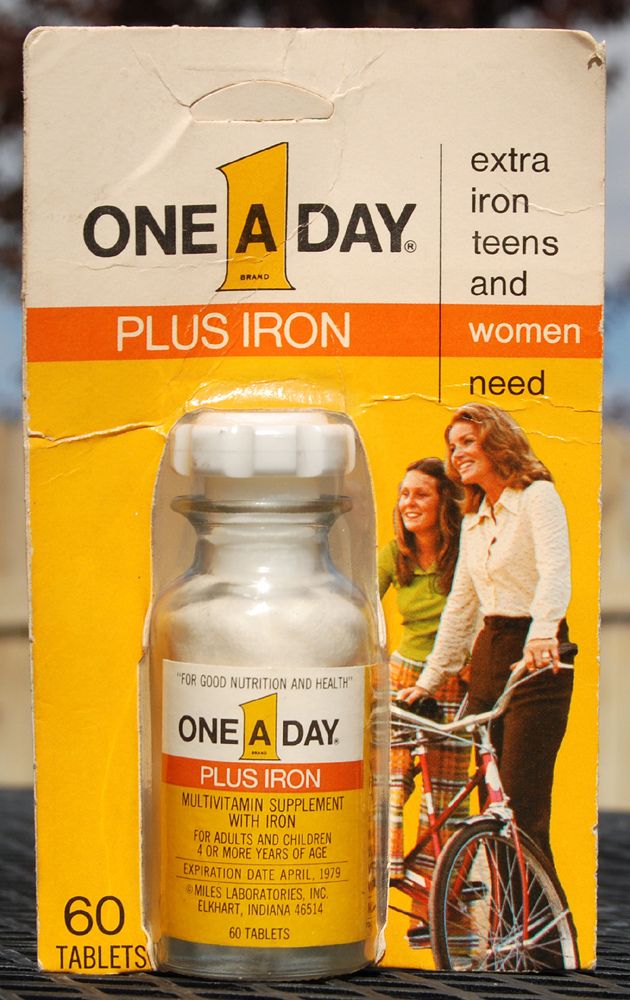 I actually remember buying these ALKA-SELTZERS in bottles for my parents when they sent me to the nearby store for milk and stuff. Remember them like yesterday.
And I can still see my mom making dinner back in the 70's, using this type of Crisco botttle, the glass one on the right.