The exterior of 'Castle Dracula' was constructed in October, 1957 in the fields and across the entrance path leading to the security gate and the studio stages at Bray.
It is commonly known that the set was re-vamped for use in further pictures. I have included some screen-grabs to illustrate how it was used in five further Hammer productions up until early 1960 when the set was finally 'struck'.
1) "DRACULA"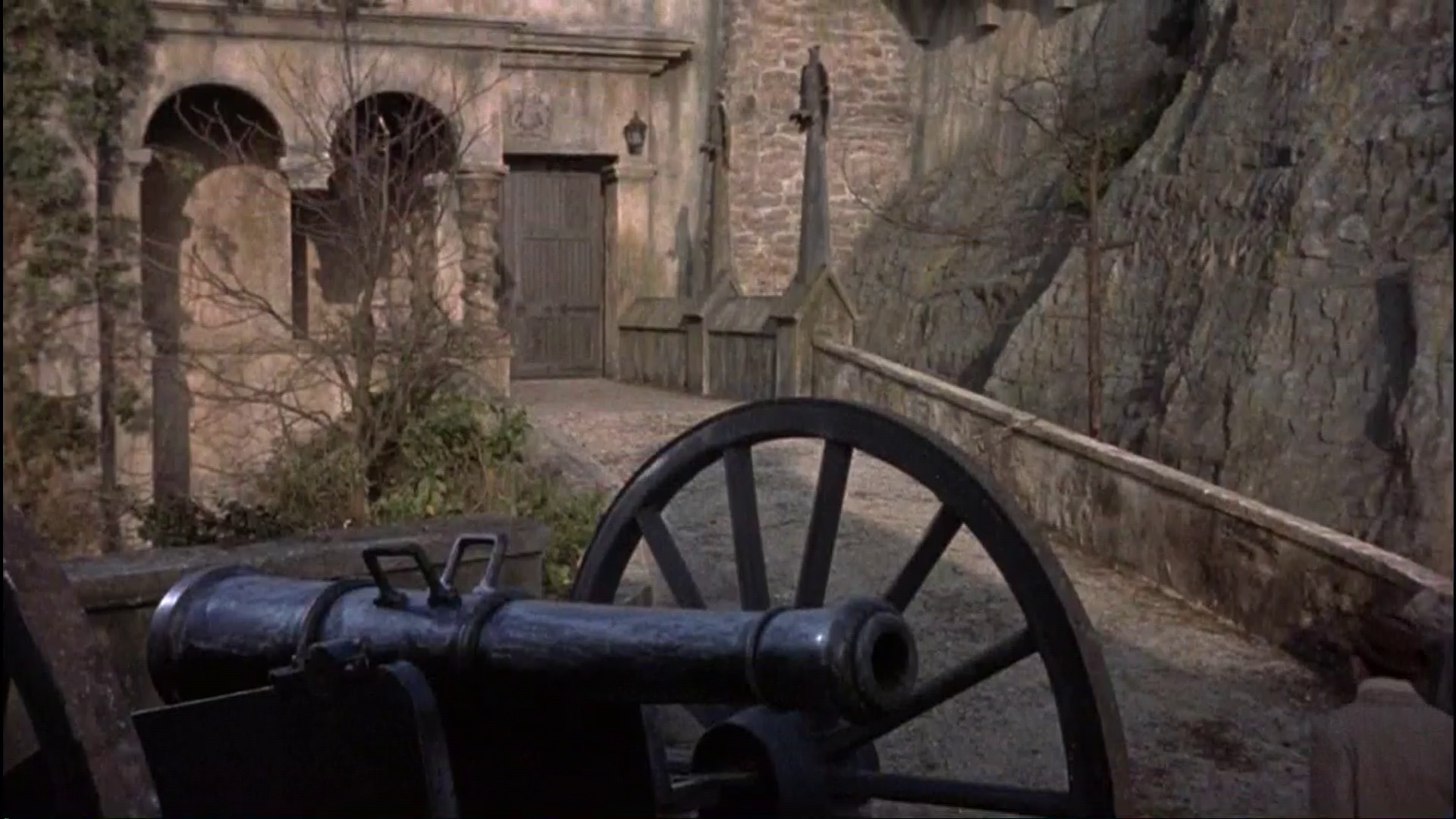 2) "REVENGE OF FRANKENSTEIN"
Used as the exterior to the Baron's laboratory (The steps to the laboratory was also used for the entrance to Dracula's crypt) :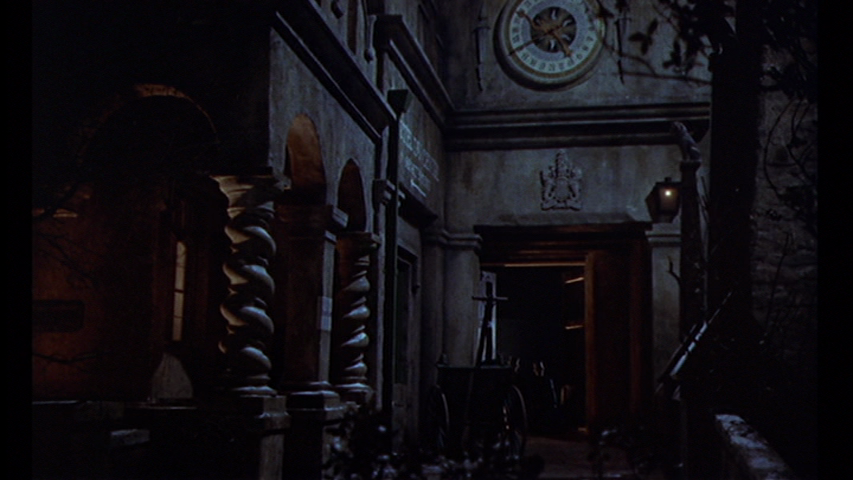 3) "HOUND OF THE BASKERVILLES"
The entrance to Baskerville Hall was erected to the right at the bottom of the uphill path leading to the main doors of the castle (this is also where the lodge in 'Dracula' stood) :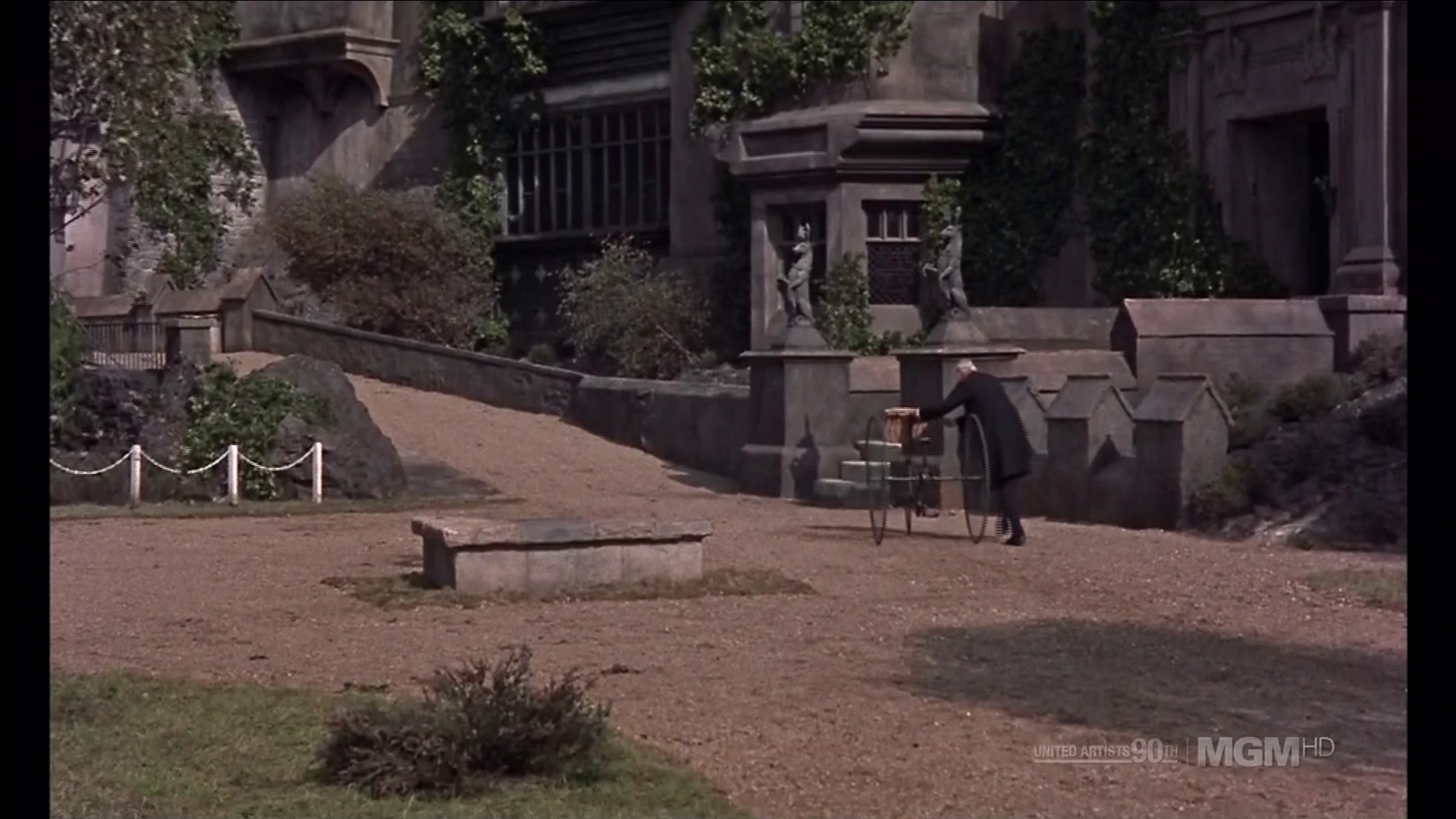 4) "FURTHER UP THE CREEK"
In the first screen-grab we are looking straight up the path of 'Castle Dracula' in the direction of the main doors:
In this second screen-grab the upward path to the castle doors is obscured because an additional building has been constructed (left) :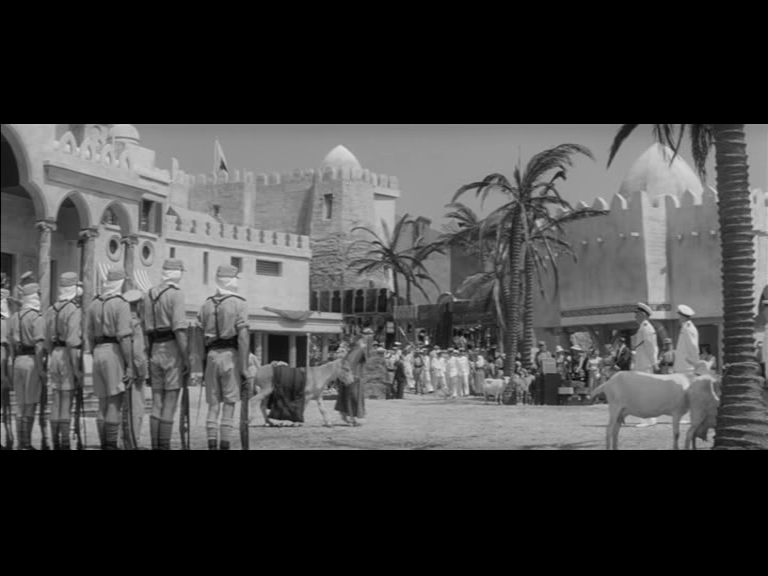 5) "I ONLY ARSKED"
This film was a spin-off of the famous British TV series "The Army Game". 'Castle Dracula' doubles as a palace in the middle of the desert (The set was altered slightly after "Further up the Creek"- or whatever production was made first) :
Behind the cluster of palm trees is the path with the wall which supported the two eagles for "Dracula":
A closer view. You can make out the distinctive decorative piece attached to the wall which dates back to the original design: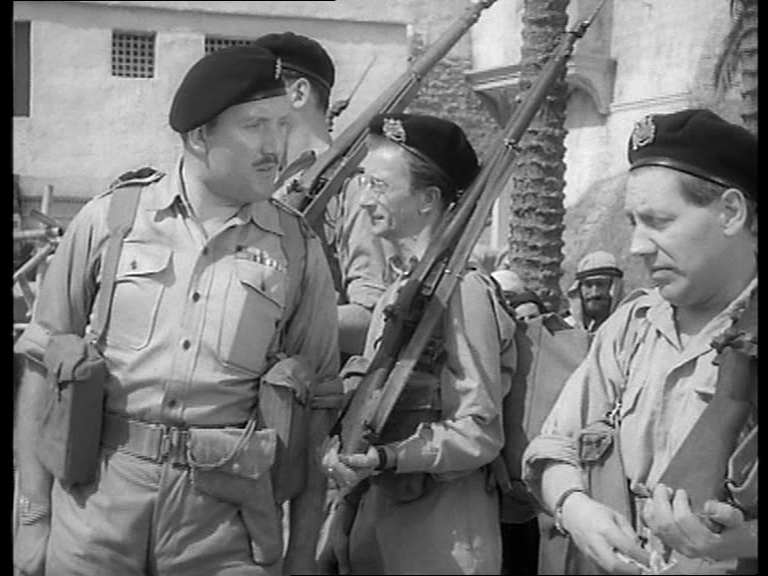 In these two shots actor Michael Bentine takes the crew down the steps to a bordello (originally Dracula's crypt) identified by one of Bernard Robinson's famous twisted pillars: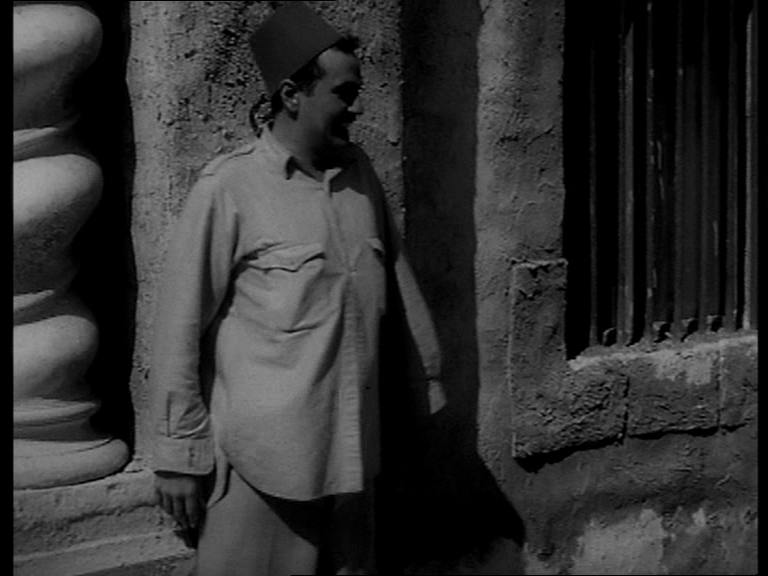 In this shot David Lodge runs across the area with the updated lodge behind him:
6) "STRANGLERS OF BOMBAY"
The last film to feature 'Castle Dracula' is probably the hardest to recognize as it has been changed quite considerably:
As you can see above the set has been changed and expanded dramatically. If I am correct, anybody please correct me here, we are standing with our backs to the main doors looking down the path with the wall (and eagles) to the left.
Guy Rolfe and Paul Stassino standing on the path leading to Dracula's front entrance :
Several shots of  Guy Rolfe walking across and displaying almost the entire set :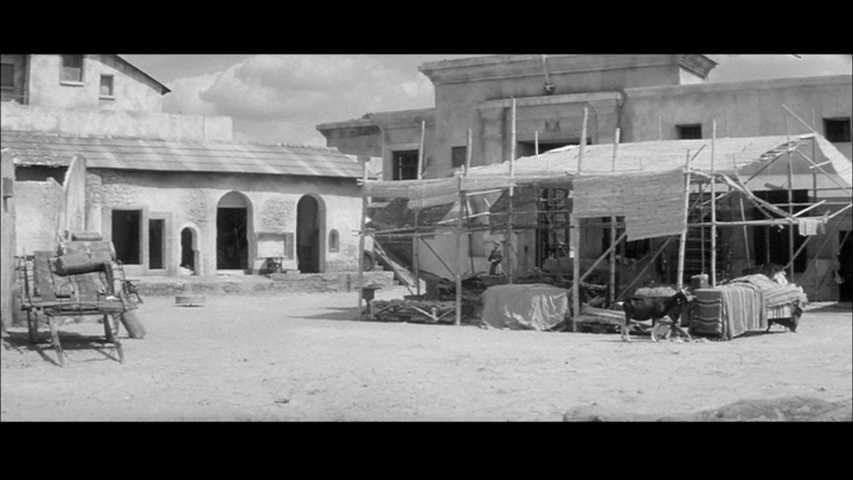 Guy Rolfe approaching the 'pathway' :