One of my pet peeves is when a new Hammer DVD or Blu-Ray does not accurately reflect the vibrant storybook color of the early Hammer films and is, instead, muted to look more contemporary, if that's the reason.
I played around with some screen captures from the new Blu-Ray of THE CURSE OF FRANKENSTEIN to see if I could achieve in Photoshop a bit more of what I remember these films looking like and what I think they
should
look like. Top is the Blu-Ray capture, bottom is the tweak. These are not going to be perfect, but should give an idea of what I'm talking about.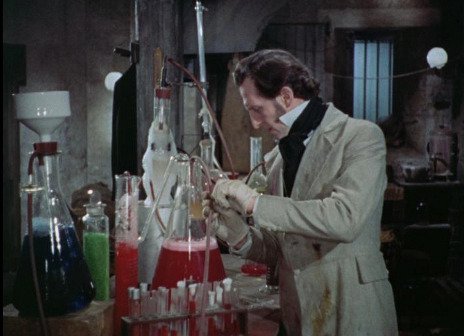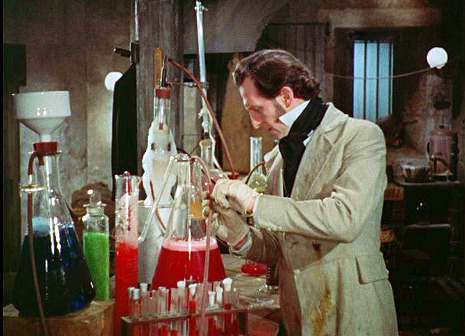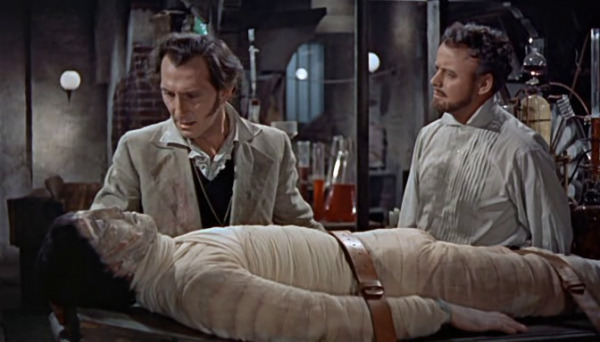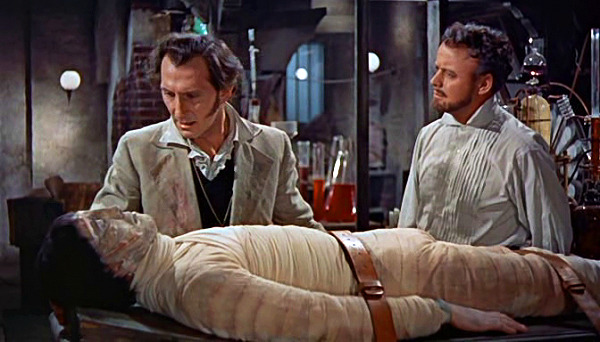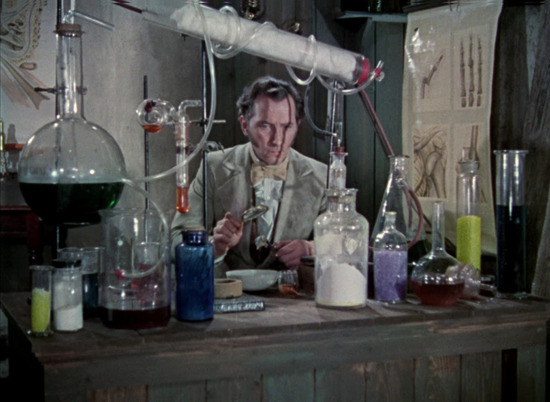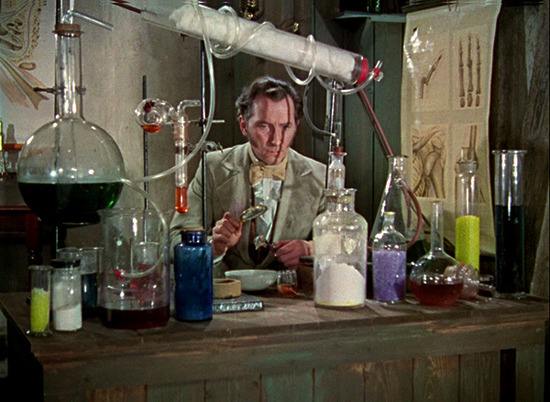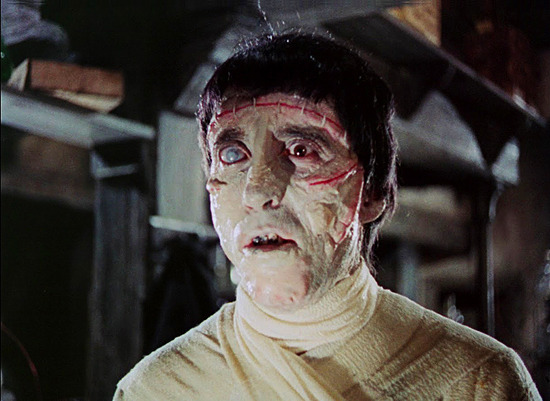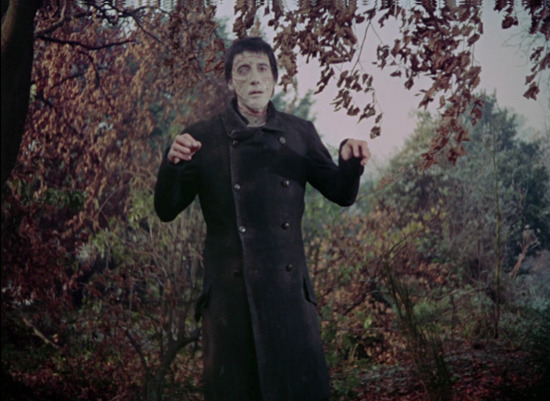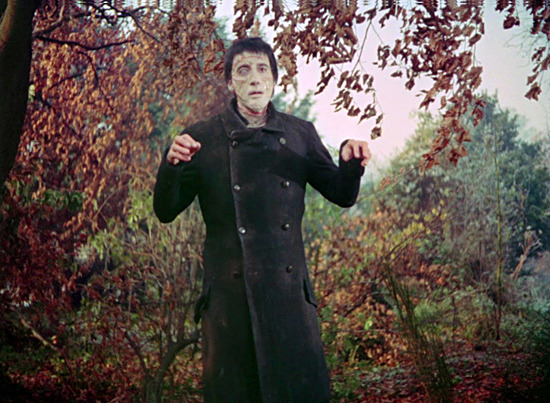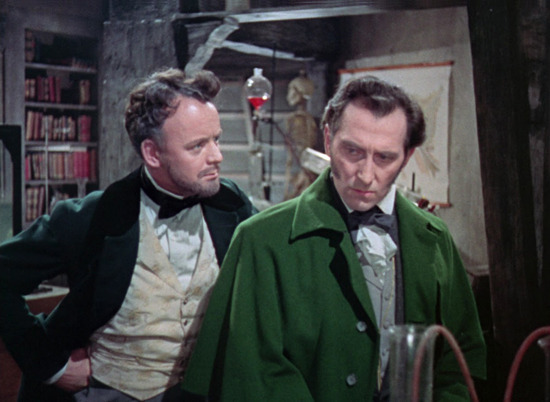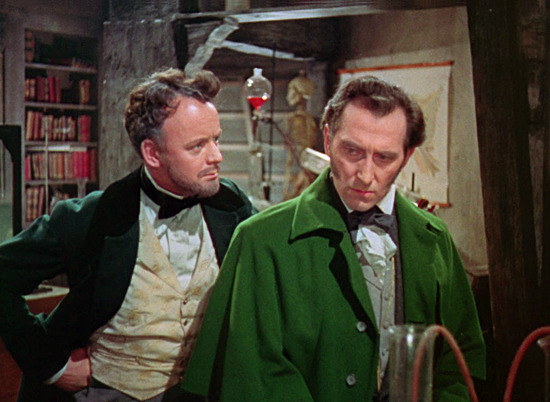 -----------------------------
Mirek