Some characters actors were just meant to be heavies. Anthony Quinn, seen recently in
Road To Utopia
and
The Black Swan
, lends weight just with his looks.
Anthony Quinn
Other favorites: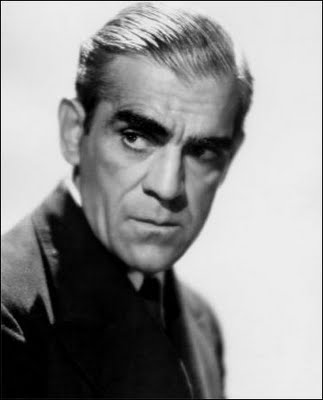 Boris Karloff

Mike Mazurki

Jack Palance

Danny Trejo

I predict lots of big, heavy guys, broken noses and scars in this list.
Some, like Jack Elam are fine, if just a bit too goofy looking to qualify, but a funny thing about these guys is that most have
great
looking smiles.
Jack Elam