Vincent Price tribute, 'Island of Lost Souls'
take top 2012 Rondo Award honors
Rue Morgue, Horror Hound, Fangoria
and Monsters from the Vault share
magazine nods


Elvira voted favorite horror host; Tom Stockman is Monster Kid of Year
FOR IMMEDIATE RELEASE

By David Colton
CHFB News

ARLINGTON, VA. – Tributes to Vincent Price, a restored 1932 horror classic and a battle of resurgent monster magazines marked the 10th Annual Rondo Hatton Classic Horror Awards, announced April 2 after a record online vote by fans and genre professionals.

The 2012 Rondo Awards, named after Rondo Hatton, an obscure B-movie villain of the 1940s, celebrate the best in classic horror research, creativity and film preservation. This year's e-mail vote, conducted by the Classic Horror Film Board, a 17-year old online community, drew more than 3,100 ballots from across the USA and around the world.

Among winners cited for work released in 2011:

-- Criterion's DVD and Blu-Ray release of

Island of Lost Souls

, a sometimes gruesome pre-code Hollywood thriller starring Charles Laughton and Bela Lugosi, was named Best Classic DVD and Best Restoration.

-- The new biography,

Boris Karloff: More than a Monster

, by Stephen Jacobs, was voted Book of the Year.

-- The late horror icon Vincent Price's 100th birthday figured in several awards: A celebration of Price's career called

Vincentennial

in the actor's hometown of St. Louis was named Best Fan Event. And the organizer of the festival, Tom Stockman, was voted Monster Kid of the Year, the Rondo program's highest honor.

-- The Canada-based

Rue Morgue

, a modern magazine of horror journalism, was named Best Magazine for the fourth straight year, as well as winning for Best Article and Best Audio Program. Competitor

Horror Hound

won for Best Cover (a portrait of Price by Daniel Horne), and Best Convention for its annual Horror Hound Weekend gathering in Indianapolis. And

Fangoria

, another blood-rich perennial, took home a Rondo for "Fangoria 300,'' an anniversary issue listing the 300 most important horror films of all time.

Among fan-based magazines,

Monsters from the Vault

won for a second year, narrowly topping

Little Shoppe of Horrors.






Other awards included:

Rise of the Planet of the Apes

was named Best Movie, AMC's adaptation of Robert Kirkman's

The Walking Dead

was big winner in the TV and comic book categories and a complete Blu-Ray set of

The Twilight Zon

e's five seasons was voted Best DVD Collection.

Among independent films:

Chillerama

, a spoof of splatter films by four directors,

The Giant Rubber Monster Movie

, a send-up of Toho's Godzilla and Ultraman films, and Midnight Madness, a history of horror and science fiction films, all won Rondos. So did the late William Castle for his commentary on

Spine Tingler

, a documentary on his acreer, and

Track of the Creeper, The Story of Rondo Hatton

, the namesake of the awards.

Among personal recognitions: Multi-Rondo winner Tim Lucas, editor of

Video Watchdo

g magazine, was voted Writer of the Year, Mark Maddox was named Artist of the Year, DVD Drive-In's George Reis was DVD Reviewer of the Year and Roger Koch was voted Fan Artist of the Year. A new award named in honor of the late Hollywood creature-builder Henry Alvarez was awarded to sculptor Mike Hill.

Elvira, the iconic temnptress of the night, was voted Favorite Horror Host. And Peter Kollarik, a Hungarian devotee of animator Ray Harryhausen, was named Rondo's first International Fan of the Year.


Finally, based on suggestions from Rondo voters, the following Monster Kid Hall of Fame inductees were named: Michael Stein, editor of
Filmfax
; Mark Frank, creator of the influential
Photon
fanzine; early fan and actor George Stover; horror scholar David J. Skal; actress Julie Adams from Creature from the Black Lagoon and New Orleans horror host Morgus the Magnificent.


Many of the Rondo winners will receive Rondo busts at the Wonderfest convention in Louisville in May. Further information, including runners-up and all the nominees, can be found at rondoaward.com


--- HERE ARE THE WINNERS IN EVERY CATEGORY IN THE 10th ANNUAL RONDO HATTON AWARDS ---


Nearly 3,100 fans and professionals made these choices in the 10h Annual Rondo Hatton Classic Horror Awards for work in the year 2011. Here is a category-by-category breakdown of who won. (Includes winners, runners-up; also honorable mentions who scored well.) :

BEST FILM OF 2011

RISE OF THE PLANET OF THE APES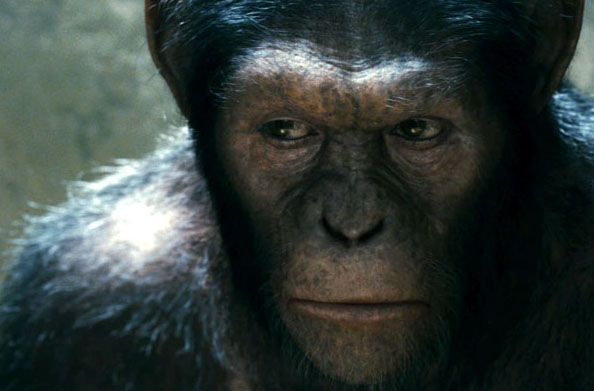 Runner-up: HARRY POTTER AND THE DEATHLY HALLOWS (PART TWO)
Honorable mention: SUPER 8; INSIDIOUS; ATTACK THE BLOCK

BEST TV PRESENTATION

THE WALKING DEAD: 'Save the Last One'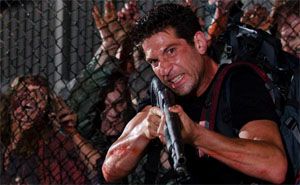 Runners-up: AMERICAN HORROR STORY; DOCTOR WHO
Honorable mention: SUPERNATURAL

BEST CLASSIC DVD OF 2011

ISLAND OF LOST SOULS (Criterion)




Runner-up: Moroder's METROPOLIS
Honorable mentions: DESTROY ALL MONSTERS; PHANTOM OF THE OPERA

BEST CLASSIC DVD COLLECTION

TWILIGHT ZONE BLU-RAY BUNDLE (Seasons 1-5)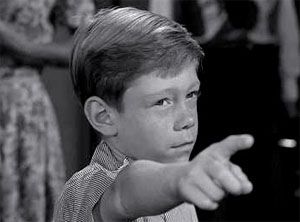 Runner-up: ROGER CORMAN SCI-FI CLASSICS
Honorable mention: STAR WARS BLU-RAY: THE COMPLETE SAGA

BEST RESTORATION
ISLAND OF LOST SOULS (Criterion)


Runner-up: TWILIGHT ZONE (Seasons 3-5)
Honorable mention: MYSTERIOUS ISLAND (Twilight)


BEST COMMENTARY

WILLIAM CASTLE (Taped commentary on SPINE-TINGLER documentary)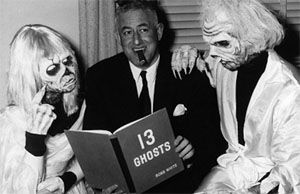 Photo: BAFTA/Brian J. Ritchie
Runners-up: Greg mank (ISLAND OF LOST SOULS); Guillermo del Toro (MIMIC)
Honorable mention: Tom Weaver, John Brunas, Michael Brunas (ATTACK OF THE CRAB MONSTERS)

BEST DVD EXTRA


MYSTERY SCIENCE THEATER 3000 Vol. XXII: Trail of the Creeper: Making the Brute Man, feature by Daniel Griffith.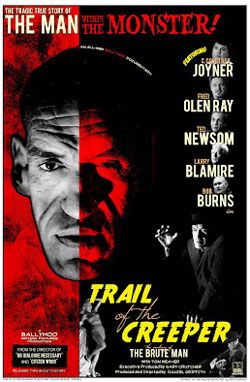 Runner-up: EVIL DEAD 2 (25th Anniversary), Swallowed Souls: The Making of Evil Dead II
Honorable mention: HALLOWEEN II, Terror in the Aisles documentary; ROGER CORMAN SCI-FI CLASSICS: A Salute to Roger Corman
BEST INDEPENDENT FILM

CHILLERAMA, directed by (L to R), Adam Green, Tim Sullivan, Joe Lynch, Adam Rifkin)



Runners-up: THE WHISPERER IN DARKNESS; MIL MASCARAS VS. THE AZTEC MUMMY
Honorable mentions: ATTACK OF THE MOON ZOMBIES; BITE MARKS;

BEST SHORT FILM

THE GIANT RUBBER MONSTER MOVIE, directed by Thomas Berdinski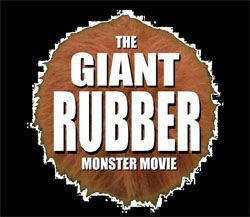 Runner-up: ATTACK OF THE CREATURE; CHARLIE CHAN IN TRANSYLVANIA
Honorable mentions: WHISPER; MICROCINEMA
BEST DOCUMENTARY FEATURE

MIDNIGHT MADNESS: The History of Horror, Sci-Fi and Fantasy Films (Midnight Marquee)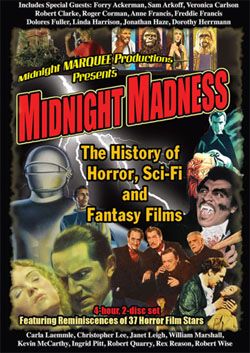 Runner-ups: THE BEST OF TRAILERS FROM HELL, VOL. TWO; SCREAMING IN HIGH HEELS
Honorable mention: HI THERE, HORROR MOVIE FANS: The Bowman Body



BEST BOOK OF 2011

BORIS KARLOFF: MORE THAN A MONSTER by Stephen Jacobs




Runners-up: AMERICAN SCARY by Michael Monohan; ZOMBIES by Jovanka Vuckovic
Honorable mentions: THE HAMMER VAULT by Marcus Hearn; WAR EAGLES: The Unmaking of an Epic, by Dave Conover and Philip Riley.

BEST MAGAZINE (mass market)

RUE MORGUE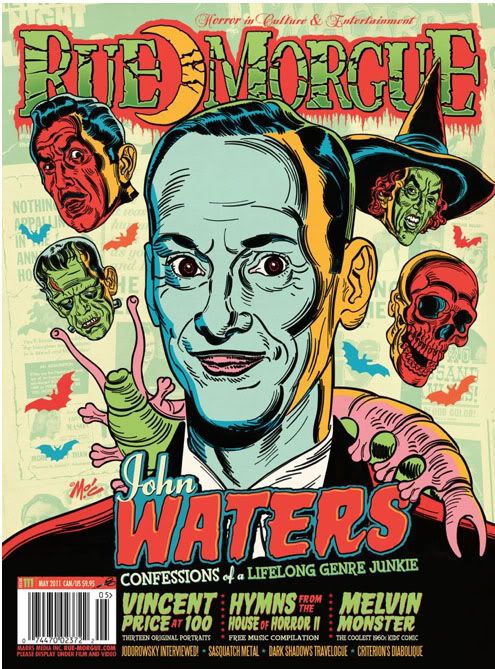 Runners-up: HORROR HOUND, FANGORIA
Honorable mentions: VIDEO WATCHDOG, FAMOUS MONSTERS OF FILMLAND; SCARY MONSTERS
BEST MAGAZINE (fan market)
MONSTERS FROM THE VAULT
Runners-up: LITTLE SHOPPE OF HORRORS, MONSTERPALOOZA
BEST ARTICLE

''The Golden Age of TV Terror,'' by Kier-La Janisse with Dan Murphy, RUE MORGUE #117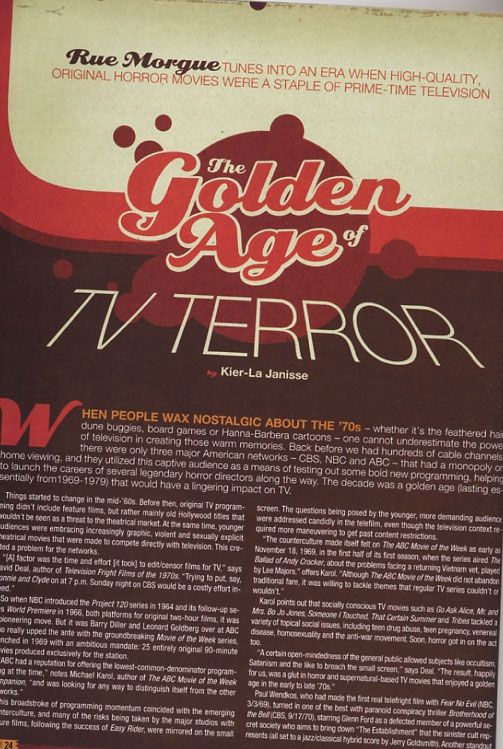 Runners-up: 'The Curious Undead Life of Tod Browning's Dracula (1931): A Classic of the Horror Films,' by Gary Don Rhodes, MONSTERS FROM THE VAULT #29; 'Invasion: A History of Body Snatchers,' by Aaron Christensen, HORROR HOUND #31; 'Karloff and the Creation of the Screen Actor's Guild,' by Mark Redfield, MONSTERPALOOZA #1

Honorable mentions: 'Prophet of Horror: H.P. Lovecraft,' by Charles A. Coulombe. FAMOUS MONSTERS OF FILMLAND #255;
'Dare You See It? James Whale's Frankenstein,' by Pierre Fournier. MONSTERPALOOZA #1; 'Music by James Bernard: Themes For a Tapestry of Terror,' by Steve Vertlieb, FILM MUSIC REVIEW, Fall 2011.
BEST INTERVIEW (Award goes to interviewer)
August Ragone interviews Haruo Nakajima (the original Godzilla), FAMOUS MONSTERS OF FILMLAND #256.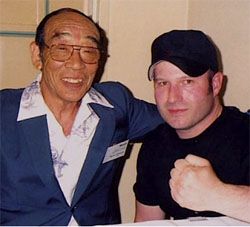 Runners-up: Rusty Nails interviews John Waters (RUE MORGUE #111); Calum Waddell interviews Warwick Davis, VIDEOSCOPE #77,
Honorable mention: Constantine Nasr interviews Roman Polanski, LITTLE SHOPPE OF HORRORS #27; Mark F. Berry interviews Mimsy Farmer, VIDEO WATCHDOG #162

BEST THEME ISSUE

FANGORIA #300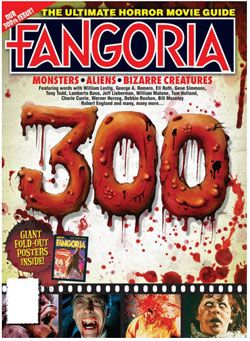 Runners-up: 'Monster Kids,' FAMOUS MONSTERS #257; '25 Years of The Fly,' RUE MORGUE #116
Honorable mentions: 'Fearless vampire Killers,' LITTLE SHOPPE OF HORRORS #27; 'Brides of Dracula,,' UNDYING MONSTERS #3

BEST COVER
HORROR HOUND #27 by Daniel Horne



Runners-up: RUE MORGUE #111 by Mitch O'Connell; FAMOUS MONSTERS #254 by Jason Edmiston
Honorable mentions: FILMFAX #126 by Greg Hildebrandt; MONSTERS FROM THE VAULT #28 by Daniel Horne
BEST WEBSITE

DREAD CENTRAL





Runners-up: Trailers from Hell; Universal Monster Army
Honorable mentions: Count Gore de Vol's Creature Features; Dr. Gangrene's Chiller Cinema; Vincent Price Exhibit

BEST HORROR BLOG

TERROR FROM BEYOND THE DAVES


Runners-up: Frankensteinia; The Drunken Severed Head;
Honorable mentions: The Good, the Bad, and Godzilla; Video Watchblog; Final Girl; Classic Movie Monsters;

Monster Magazine World
BEST CONVENTION OF 2011


HORROR HOUND WEEKEND
Runners-up:
Monsterpalooza; Monster Bash
Honorable mentions: Rue Morgue's Festival of Fear; WonderFest

BEST FAN EVENT

VINCENTENNIAL (St. Louis)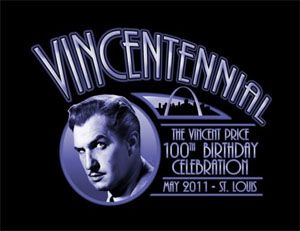 Runner-up: Women in Horror Month; Scares that Care; Blob panic re-enactment

Honorable mentions: 'Dracula's Guest' at Monster Bash

FAVORITE HORROR HOST (Active)

ELVIRA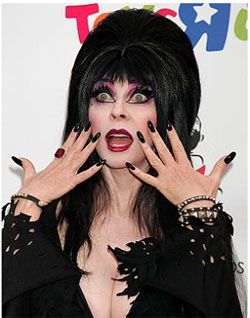 Runner-up: Svengoolie
Honorable mentions: Count Gore de Vol; Dr. Gangrene; Wolfman Mac; Mr. Lobo; Bone Jangler

BEST HORROR COMIC BOOK
THE WALKING DEAD by Robert Kirkman and Charles Adlard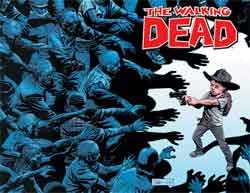 Runners-up: EDGAR ALLEN POE'S TALES OF MYSTERY (Graphic Classics); FLESH & BLOOD (Monsterverse)

Honorable mentions: HELLBOY, THE FURY; PLANET OF THE APES (Boom!)

BEST HORROR AUDIO SITE OR PODCAST

RUE MORGUE RADIO




Runner-up: The Monster Channel
Honorable mentions: Deadpit Radio; Times Past old Time Radio Archives



BEST CD

MIDNIGHT SYNDICATE: Carnival Arcane




Runner-up: THE X-FILES, Volume One
Honorable mention: WELCOME TO MY NIGHTMARE by Alice Cooper

BEST TOY, MODEL OR COLLECTIBLE
BROADWAY BELA (By Moebius, sculpted by Adam Daugherty and Jeff Yagher)

Runner-up: The Munsters (Diamond Select; Bride of Frankenstein (Diamond Select); Godzilla ornament (Carlton)

Honorable mentions: Twilight Zone bank teller (Bif!Bang!Pow!); Barbara from Night of the Living Dead (Emce)
CLASSIC MOST IN NEED OF UPGRADE OR RESTORATION


BRIDE OF FRANKENSTEIN




Runner up: DRACULA; WHITE ZOMBIE
Honorable mention: HORROR OF DRACULA

INDIVIDUAL RONDO AWARDS

WRITER OF THE YEAR

TIM LUCAS (Video Watchdog, blogger and more)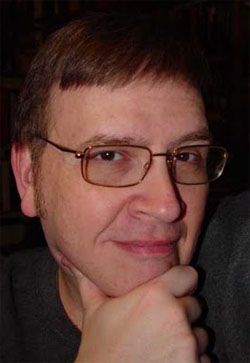 Runners-up: Tom Weaver, Gary Don Rhodes, Greg Mank,
Nathan Hanneman, Jovanka Vuckovic, Philip Nutman
------------------------------
ARTIST OF THE YEAR

MARK MADDOX
(Little Shoppe of Horrors, Undying Monsters, Mad Scientist)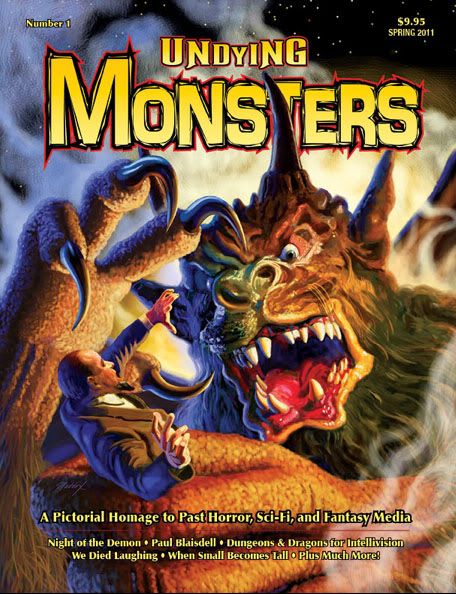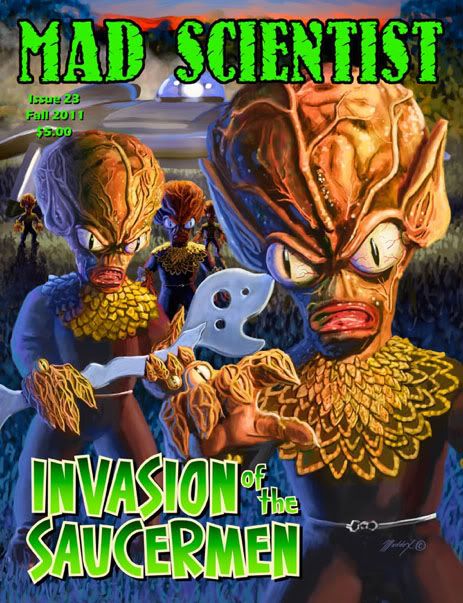 Runners-up: Mitch O'Connell, Daniel Horne, Gary Pullin,
Jeff Preston, Neil Vokes, Joel Robinson, Tim Turner
---------------------------------

LINDA MILLER AWARD FORFAN ARTIST OF THE YEAR
(In memory of the late Linda Miller)
Roger Koch
(aka Zombie Dad)
Runners-up: Belle Dee, Jerrod Brown, Marchro, Jeff Turnipseed, Malcolm Gittins
---------------------------------
DVD REVIEWER OF THE YEARGeorge Reis (of DVD Drive-In)
Runners-up: Glenn Erickson, Joe Kane, Stuart Andrews,
David-Elijah Nahmod, Bill Cooke, John Bowen, Kim Newman
------------------------------------
HENRY ALVAREZ AWARDFOR CREATIVE DESIGNSculptor Mike Hill
-----------------


INTERNATIONAL FAN OF THE YEAR

PETER KOLLARIK (Budapest, Hungary)

An admirer of Ray Harryhausen, 'Monsterkid Pete' has spread the word about classic monsters and fantasy to eastern Europe, building his own following of devoted monster fans. He's writing a biography of Harryhausen in Hungarian, has appeared on Budapest TV talking about stop-motion and is a publicist for a new magazine called
CineMagicians
.
'I work hard to make classic sf and horror movies in my country,' Peter said when he heard about the award. 'There is no tradition of it here, we couldn't get too much of the Monster Kid feeling in the 20th century, maybe because of political reasons.'
We're happy to begin a series of international awards with Peter Kollarik as our first Rondo recipient.
TOM STOCKMAN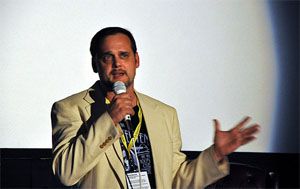 Tom Stockman was the event director behind the Vincentennial in St.Louis last spring. From film festivals to art exhibits and panels with the likes of Roger Corman and daughter Victoria Price, Tom was the driving force. Former Monster Kid of the Year Ray Castile wrote that 'of course big events like this are always a team effort, but Tom was the ship's captain. There is no Vincentennial without Tom Stockman.'
For this, and for his lifetime of sharing his love of the genre we all love, Tom Stockman is 2011's Monster Kid of the Year.
THE MONSTER KID HALL OF FAME

The six latest inductees are:

JULIE ADAMS

Keeping the spirit of the Lagoon alive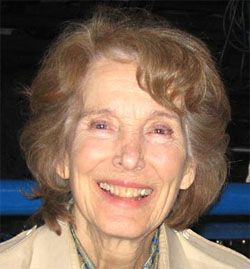 The actress will always be known for her iconic role in Creature from the Black Lagoon, but her embrace of fandom and the genre's history. whether at conventions, in conversations or in print, proves that she understands why we keep returning to the deep Lagoon of the 1950s. Her part in it will swim free forever.
DAVID J. SKAL

Horror's breakthrough scholar
His major works -- Hollywood Gothic, Dark Carnival, The Monster Show -- did more than any others to link the archetypal movie themes of shudder and dread to the dark undercurrents of world history and the often tragic circumstances of war, hunger and atomic paranoia. He made horror scholarship respectable, elegant and worthy.

On both sides of the projector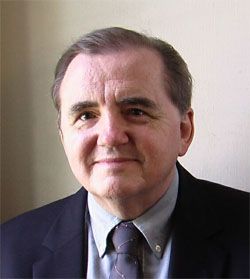 A collector of 16 mm films, an early creator of fanzines such as Black Oracle and Cinemacabre, a pioneer in independent films before such a thing even existed, and an actor comfortable on all sides of the production, Baltimore's George Stover is one of the original Monster Kids. Whether creating film compilations or helping stage Fanex and other shows, George has been part of the scene from the start.

MICHAEL STEIN

Filmfax and Outre limits

Michael Stein helped spark the new monster craze at the dawn of home video in the 1980s, His
Filmfax
delved far beyond the usual horror stars and gave voice to the unsung heroes of early TV, B-movies, comics and and rock and roll. The magazine lives on still, a compendium of the essential ephemera of our lives.
MARK FRANK
A monster pioneer
It was in black and white. It was stapled. But Mark Frank's protozine PHOTON became smarter, thicker and more colorful issue after issue, and is still remembered fondly by a generation of editors, writers and fans who first saw the possibilities of publishing in its type-filled spaces. Many have succeeded, many have failed, but no one doubts that Mark was there first.

MORGUS THE MAGNIFICENT

The three faces of horror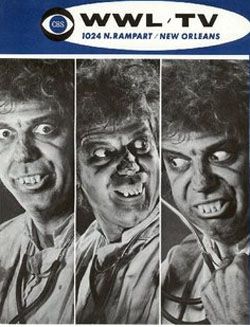 Every city or region has their horror host memories, but few are remembered as fondly as Morgus, who held sway over New Orleans and Midwest markets as early as 1959. Said to be descended from mysterious scientists, Morgus in truth is a musician and comic and still makes appearances. In a world of hosts, Morgus stands out still.
------------------

And there you have it! Check out the
rondoaward.com
website for the latest, and thank you for all the support. Thanx for everyone's great work this year. Long live Rondo!
david