A new book out this year from McFarland, HORROR FILM FESTIVALS AND AWARDS by Thomas M. Sipos, is a work of wondrous obsession.
Not only does it go into detail about what it takes to mount an Independent Film festival -- from raising money, to attarcting filmmakers and publicity -- but it also devotes about 150 pages to listings of hundreds of film festivals in the United States and around the world, and listings of film awards ranging from the Saturn and Hugo Awards to just about every Film Festival award under the sun. And yes, EVERY winner of the Rondos -- eight years of them -- are fully listed as well.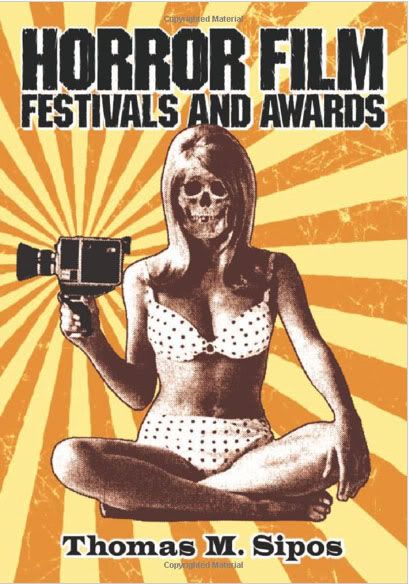 Pretty cool.
While the listings are fun to flip through, we suspect the advice and experience offered by Sipos in the opening chapters will be invaluable to fillmakers and organizers as well.
It's a bit pricey -- $40 -- but a fun work of love. And thanks to Tom for chasing down all the Rondos...
david