Remember the werewolves in the 1940's/50's horror movies: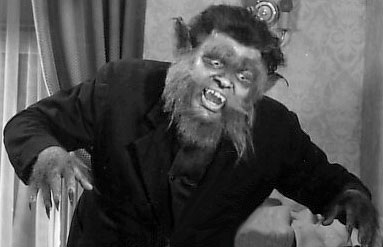 1. Lupe the Wolf Man from the 1944 Three Stooges Short, "Idle Roomers" played by Duke York
2. Andreas from the 1944 horror film, "The Return of the Vampire" played by Matt Willis
3. "The Cry of the Werewolf (1944), but it didn't have a werewolf make up in it
4. In 1956 Columbia made "The Werewolf" played by Steven Ritch
Notice how similar the make-ups all look. It is a wonder if they all wanted the same design. Also someone made a custom 1/6th scale figure of "The Columbia Werewolf"