'District 9,' a biography of Lugosi and Karloff, and Rue Morgue take top Rondo honors
An American Werewolf in London is Best Classic DVD;

Greg Mank voted Best Writer; Gary Pullin takes Best Artist

Count Gore de Vol is voted favorite horror host;
Convention organizer Eliot Brodsky named Monster Kid of Year

April 4, 2010
FOR IMMEDIATE RELEASE
By David Colton
CHFB News
ARLINGTON, VA. --

District 9

, the gritty Oscar-nominated science fiction film,

Rue Morgue

magazine, a bloody yet reverent compendium of horrors old and new, and

Bela Lugosi and Boris Karloff

, a revised history of the rivalry between two of Hollywood's greatest hissables, all shared top honors in the 8th Annual Rondo Hatton Classic Horror Awards announced Monday night.

The fan-based Rondo awards, named after Rondo Hatton, an obscure B-movie villain of the 1940s, celebrate the best in classic horror research, creativity and film preservation. This year's e-mail vote, conducted by the Classic Horror Film Board, a 15-year old online community, drew a record 2,973 votes, the biggest in genre history.
Among other winners for work in 2009:
A deluxe version of
An American Werewolf in London
won as Best Classic DVD; the BBC import
Doctor Who
took Best TV Preseentation, and an eight-film set by cult director William Castle, including '
The Tingler
and
13 Ghosts
, was voted the Best Classic Collection. The fourth season of
Alfred Hitchcock Presents
grabbed the prize for Best TV Collection.
The futuristic allegory,
District 9
, was the favorite for Best Film honors, beating out
Zombieland
and greatly outpacing
Avatar
, which surprised some observers by coming in fifth among Rondo voters.
The classic-oriented electorate honored the 84-year old silent German film,
Faust
, by director F. W. Murnau, in the Best Restoration category. The 1926 film was extensively restored by the Murnau Foundation and released by Kino Films.
The year's best documentary award went to
American Scary
, a loving tribute to horror hosts past and present in a very tight contest with very strong independent films and documentaries.
And Rondo voters for the fifth year urged that
Island of Lost Souls
, the 1932 thriller starring Charles Laughton and Bela Lugosi, be released on DVD, hopefully in a restored version.
Longtime horror researcher Gregory William Mank was voted Best Writer of 2009. Mank's book,
Bela Lugosi and Boris Karloff: The Expanded Story of a Haunting Collaboration
, was voted Best Book in a tough field that also included works by fan favorites Bill Warren, Michael Mallory and David Skal.
Many of the awards signaled a turn to more modern horrors.
Rue Morgue
, a Canada-based magazine that often features grue and terror along with looks at horrors past, continued to take home Rondos: It was again named Best Magazine and Best Audio Horror Site. And its former editor, Jovanka Vuckovic, and Jason Lapeyre won Best Article for her piece on John Landis'
An American Werewolf in London
. In addition, Rue Morgue Art Director Gary Pullin was voted Artist of the Year.
The combination of
Rue Morgue
and
HorrorHound
, another more modern-based magazine, increasingly dominated the voting, although a very classic portrait of Karloff from his 1936
The Walking Dead
garnered the Best Cover prize (and second Rondo), for artist Daniel Horne and
Monsters from the Vault
magazine.
An additional fan artist award was added this year, and has been named in honor of Linda Miller, a painter of classic horror icons who died suddenly last year. The first Linda Miller Award for Best Fan Artist went to Robert Scott, whose black and white portraits of fiends new and old capture menace and whimsy in stark presentations.
Among other winners:
-- --
Beware the Moon
, a documentary about the Landis
Werewolf
film, took Best DVD Extra.
"To win is beyond amazing,'' said Paul Davis, director of the documentary. "Not only did it take us nearly three-years to make, but my father also, very unexpectedly, passed away in February and he was my biggest supporter. So the win is for him.''
-- Director Fred Dekker was cited for his Commentary on the newly restored Night of the Creeps.
-- Dread Central, a daily roundup of horror news, was named Best Website, and the absurdist yet earnest Drunken Severed Head was voted Best Blog.
-- Pittsburgh's Monster Bash was named Best Convention for the sixth time in eight Rondo votes, and an all-star tribute to the late Forrest J Ackerman, organized by his friend and caregiver Joe Moe in March 2009 at Grauman's Egyptian Theater, was voted Best Fan Event.
In a statement, Joe Moe said the tribute marked "the fulfillment of my final promise to Forry, to hold a tribute so we could all come together to laugh, cry, celebrate and say goodbye. Forrest J Ackerman shall never die!''.
-- Longtime horror host Count Gore De Vol was voted Favorite Horror Host, the third winner in a new category that has in the past honored Penny Dreadful and Svengoolie.
-- Two well-known comic book creators, Steve Niles and Kelley Jones, won Best Horror Comic for DC's
Batman: Gotham After Midnight
. And Talking Tina, a replica of the sinister doll in a
Twilight Zone
episode, won Best Toy, Model or Action Figure. James Horner's score for
Star Trek II
won the Best CD category.
-- Favorite DVD Reviewer went to Kim Newman, a frequent contributor to
Video Watchdog
.
Finally, the honorary categories, based on suggestions from Rondo voters, included:
--
Eliot Brodsky
, a California fan and convention organizer, was named Monster Kid of the Year for his creation of the Monsterpalooza convention in Los Angeles.
-- Hall of Fame Inductees were also named. They are the late
Bill Lemon
, and
Ray Meyer
, sculptors of the Aurora monster model kits of the 1960s;
Dennis Druktenis
, editor and publisher of
Scary Monsters Magazine
(The Only 'Real' Monster Magazine!); longtime scifi fan
Bill Warren
, author of the definitive 1950s film study,
Keep Watching the Skies
; Midwest horror hosting legend
Sammy Terry
; and the late
Frederick S. Clarke
, whose
Cinefantastique
revolutionized the magazine world with its in-depth coverage
Many of the Rondo winners will receive Rondo busts, sculpted by Kerry Gammill, at the Wonderfest convention in Louisville in May..
Further information, including runners-up and all the nominees, can be found at
rondoaward.com
--- HERE ARE THE WINNERS IN THE 8th ANNUAL RONDO HATTON AWARDS
---

A total of 2,973 voters made these choices in the 8th Annual Rondo Hatton Classic Horror Awards:

BEST FILM OF 2009

DISTRICT 9




Runners-up: ZOMBIELAND; STAR TREK
Honorable mentions: TRICK 'R TREAT; AVATAR


BEST TV PRESENTATION

DOCTOR WHO: 'End of Time'




Runner-up: TRUE BLOOD
Honorable mentions: LOST; BATTLESTAR GALACTICA



BEST CLASSIC DVD OF 2009

AN AMERICAN WEREWOLF IN LONDON: FULL MOON EDITION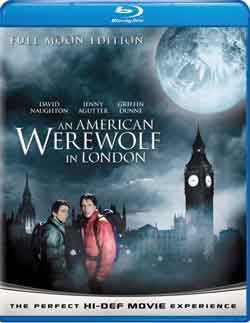 Runner-up: NIGHT OF THE CREEPS: DIRECTOR'S CUT
Honorable mentions: MAD MONSTER PARTY: SPECIAL EDITION; FAUST (1926)

BEST CLASSIC DVD COLLECTION

WILLIAM CASTLE COLLECTION



Runner-up: KARLOFF/LUGOSI HORROR CLASSICS
Honorable mention: HELLRAISER BOX SET
BEST TV COLLECTION
ALFRED HITCHCOCK PRESENTS (SEASON FOUR)
Runner-up: TALES FROM THE DARK SIDE (Seasons 1 and 2)
Honorable mention: BBC SHERLOCK HOLMES
BEST RESTORATION

FAUST (1926) Restoration by Murnau Foundation)


Runners-up: BUCK ROGERS; REPULSION
Honorable mention: NIGHTMARE CASTLE



BEST DVD EXTRA


AN AMERICAN WEREWOLF IN LONDON: 'Beware the Moon' documentary



Runner-up: WILLIAM CASTLE COLLECTION: 'Spine Tingler' documentary
Honorable mention: MYSTERY SCIENCE THEATRE 3000 VOL. XVI: 'Santa Claus Conquers the Devil: A 50 Year Retrospective'


BEST DVD COMMENTARY


Fred Dekker: NIGHT OF THE CREEPS



Runner-up: Charlotte Austin, Bob Burns, Tom Weaver: FRANKENSTEIN 1970
Honorable mentions: Barbara Steele, Ian Ogilvy: THE SHE BEAST; Steve Ryfle, Ed Godziszewski: MOTHRA
BEST INDEPENDENT FILM OR DOCUMENTARY

AMERICAN SCARY (John Hudgens, Sandy Clark)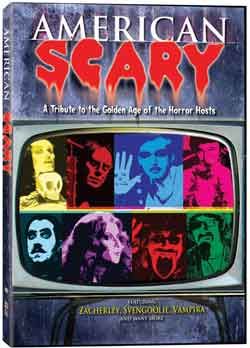 Runner-up: LOVECRAFT: FEAR OF THE UNKNOWN
Honorable mentions: EVERY OTHER DAY IS HALLOWEEN; FAMOUS MONSTER; BOB BURNS' HALLOWEEN

BEST BOOK OF 2009

BELA LUGOSI AND BORIS KARLOFF: The Expanded Story of a Haunting Collaboration, by Gregory William Mank




Runners-up: KEEP WATCHING THE SKIES, The 21st Century Edition, by Bill Warren
Honorable mentions: UNIVERSAL STUDIOS MONSTERS, by Michael Mallory, THE TWILIGHT AND OTHER ZONES: The Dark Worlds of Richard Matheson, edited by Stanley Wiater, Matthew Bradley and Paul Stuve; ROMANCING THE VAMPIRE by David J. Skal

BEST MAGAZINE

RUE MORGUE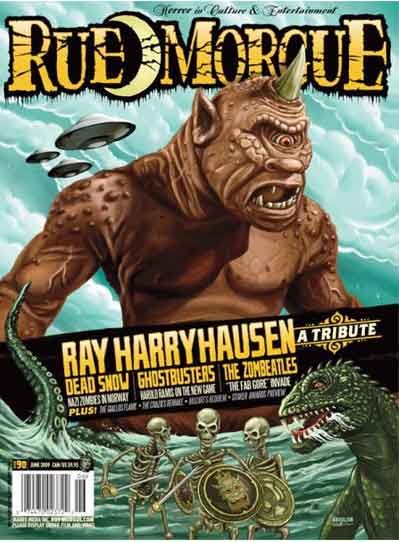 Runner-up: HORROR HOUND
Honorable mentions: VIDEO WATCHDOG;
SCARY MONSTERS; MONSTERS FROM THE VAULT; FILMFAX


BEST ARTICLE

'Bad Moon Rising,' by Jovanka Vuckovic and Jason Lapeyre (with Bruce McVicar), RUE MORGUE #93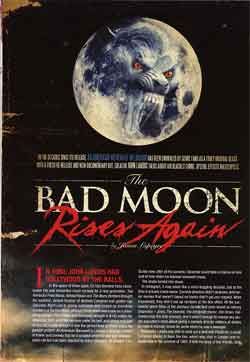 Runners-up: 'The Most Famous Monster of Them All: A Personal Remembrance of Forrest J Ackerman,' by Steve Vertlieb, THUNDER CHILD Website; 'Boris Karloff at Warner Brothers, 1935-1939,' by Gregory Mank, MONSTERS FROM THE VAULT #26; 'Video Invasion: 'Remembering the VHS Boom,' Parts 4-9, by Matt Moore, HORRORHOUND #15-20;

Honorable mentions: 'Lost Nightmare: The Mystery of the Missing Spider Pit Sequence, Part 3' by Gary Vehar, FILMFAX#120; 'Tales from the Crypt: A Horrorhound Retrospective,' by Nathan Hanneman, HORRORHOUND #18.



BEST COVER OF 2009

MONSTERS FROM THE VAULT #26 by Daniel Horne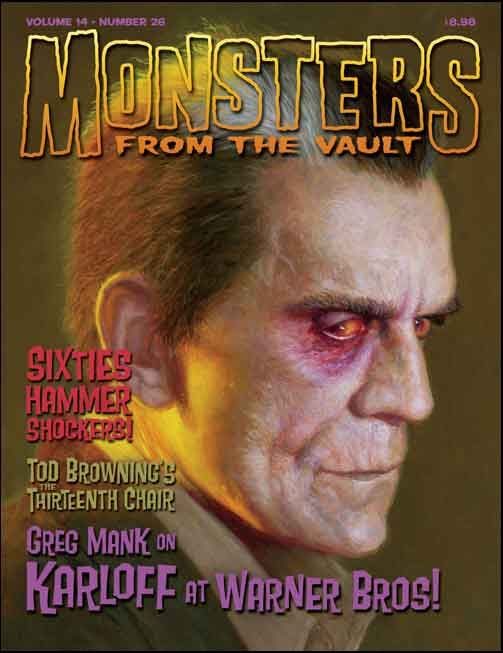 Runners-up: RUE MORGUE #90 by Gary Pullin; HORROR HOUND #20 by Nathan, Thomas Milliner #20
Honorable mentions: MAD SCIENTIST #20 by Pete Von Sholley; LITTLE SHOPPE OF HORRORS #22 by Mark Maddox


BEST WEBSITE

Dread Central





Runners-up: Count Gore De Vol Creature Feature; Universal Monster Army;
Honorable mentions: Trailers from Hell; Horror Society; Classic-Horror.com; Famous Monsters of Filmland
BEST HORROR BLOG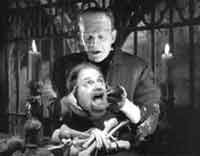 Runners-up: Frankensteinia; Video Watchblog
Honorable mentions: Vault of Horror; Final Girl

The Good, the Bad, and Godzilla
BEST CONVENTION OF 2009

MONSTER BASH (Pittsburgh)




Runners-up: Rue Morgue's Festival of Fear; WonderFest; Horror Hound Weekend
Honorable mentions: Cinema Wasteland; Monsterpalooza; Chiller


BEST FAN EVENT

TRIBUTE TO FORREST J ACKERMAN, Grauman's Egyptian Theatre, organized by Joe Moe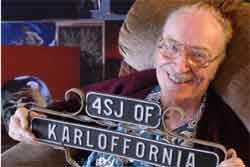 Runner-up: World Zombie Day
Honorable mentions: Blob panic re-enactment at Blobfest; Ron Chaney as Wolf Man at Monster Bash; Dr. Gangrene's Horror Hootenanny; Boris Karloff Blog-a-thon
FAVORITE HORROR HOST (Active)

Count Gore De Vol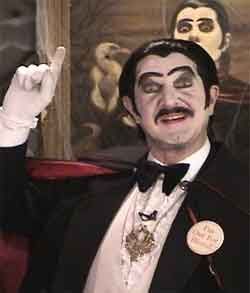 Runners-up: Penny Dreadful; Svengoolie
Honorable mentions: Dr. Gangrene; Karlos Borloff; Wolfman Mac



BEST HORROR AUDIO SITE OR PODCAST

RUE MORGUE RADIO




Runner-up: Deadpit
Honorable mentions: Fangoria Radio; Cult Radio A-Go-Go!


BEST CD

STAR TREK II: WRATH OF KHAN (James Horner; Film Score Monthly/Retrograde)



Runners-up: 7TH VOYAGE OF SINBAD (Prometheus); NIGHT OF THE CREEPS (La-La Land)
Honorable mentions: ESCAPE FROM PLANET OF THE APES (Varese); DRACULA A.D. 72 (GDI/BSX)



BEST HORROR COMIC BOOK
BATMAN: GOTHAM AFTER MIDNIGHT, by Steve Niles and Kelley Jones

Runner-up: VINCENT PRICE PRESENTS
Honorable mention: HELLBOY: THE WILD HUNT; CARNIVAL OF SOULS; THE GOON


BEST TOY, MODEL OR COLLECTIBLE
Twlight Zone's 'Talking Tina' (BifBangPow)

Runners-up: Karloff (Executive Replicas); Monster Scenes (Moebius)
Honorable mention: Horror Host trading cards (Horror Host Graveyard); Creature (Ultratumba)
COUNT ALUCARD'S CONTROVERSY OF THE YEAR
'No, but I can burn one for you.'
Studios offer some classics on DVD-Rs only.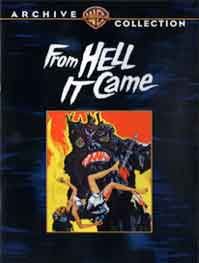 Runner-up: Genre magazines struggling
Honorable mention: Universal cracks down on copyright infringements



CLASSIC MOST IN NEED OF DVD RELEASE OR RESTORATION


ISLAND OF LOST SOULS (Come on Universal, it's the fifth time this film has been chosen!)




Runner up: BRIDE OF FRANKENSTEIN
Honorable mention: THE UNINVITED

WRITER OF THE YEAR

GREGORY WILLIAM MANK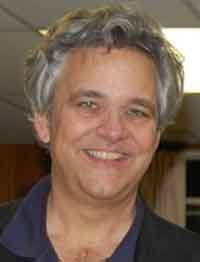 Runners-up: Tom Weaver, Tim Lucas
ARTIST OF THE YEAR
GARY PULLIN
Runners-up: Joel Robinson, Jeff Carlson, Kerry Gammill
Honorable mentions: Basil Gogos, Daniel Horne, Frank Dietz
LINDA MILLER AWARD FOR
FAN ARTIST OF THE YEAR
(In memory of the late Linda Miller)
ROBERT SCOTT
Runners-up: Jerrod Brown, Belle Dee Bibrey, Roger Koch
DVD REVIEWER OF THE YEARKIM NEWMAN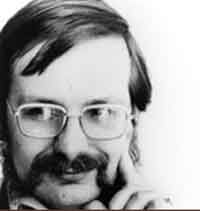 Runners-up: Tim Lucas, Glenn Erickson, George Reis

Honorable mention: Mark Walters

MONSTER KID OF THE YEAR
ELIOT BRODSKY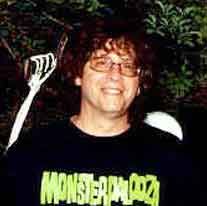 In an industry town where monsters are just part of a day's work, Eliot Brodsky's Monsterpalooza convention in Burbank reminded everyone in the creative arts just how magical, talented and cool it is to be a Monster Kid, especially in Hollywood. Everyone was a fan that weekend, giving the horror genre an infusion of West Coast energy that's still being felt a year later.. And the fact that it was called "Monsterpalooza'' somehow made it all the more special. For capturing the spirit of imagination that brought everyone to Hollywood in the first place, Eliot Brodsky's tireless work on his gathering of gods and monsters earns him the award as Monster Kid of 2009.
THE MONSTER KID HALL OF FAME
The six latest inductees are: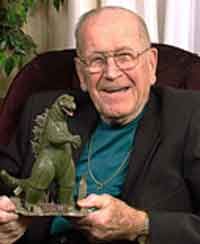 The late
Bill Lemon
and
Ray Meyers
(above with his Godzilla), the sculptors of the original Aurora monster models who made us all, yes, the makers of monsters.
Dennis Druktenis
, editor and publisher of
Scary Monsters Magazine
(The only REAL Monster magazine), who has chronicled, in a very real way, the complete street-level history of the horror craze. Like few others, Dennis gets what the shock is all about.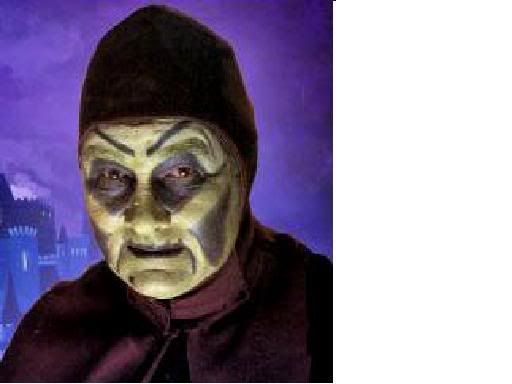 Robert 'Bob' Carter, better known as
Sammy Terry
, kept Indianapolis and the Midwest awash in monsters, creeps and nervous laughter. He still prowls today, a true monster original.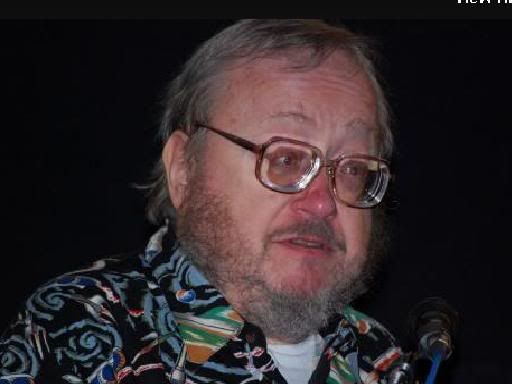 The ultimate 1950s science fiction fan,
Bill Warren
worked with Forrest J Ackerman and produced one of the genre's essential works, the mammoth
Keep Watching the Skies
, a film by film chronicle of every sci-fi move of the 1950s. An irascible online presence, Warren is one of the original Monster Kids.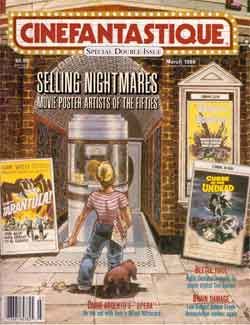 His
Cinefantastique
kicked monster magazines to a new level of sophistication and depth unmatched even today. Along the way he gave a new generation of writers a testing ground. Tortured and dead too young at 51, we remember always
Frederick S. Clarke
.
And there you have it! Check out the
rondoaward.com
website for the latest, and thank you for all the support.
All should be aware that virtually all fan and creativity nominees received substantial support, even if not
listed above. Thanx for everyone's great work this year. Long live Rondo!
david