{I don't think that there's much of a point in making individual threads for individual films from this minor sub-genre, so I figured I'd make this a catch-all thread...}
TOMBSTONE CANYON (1932)
This KBS/California Tiffany production stars Ken Maynard (as "Ken"), his alarmingly large cowboy hat, and Tarzan the Wonder Horse. Ken, a wandering cowpuncher in search of his biological father, is summoned to a town in Arizona by a rancher who promises to explain to him his family origins. The town, however, is terrorized by the Phantom Killer (played by Sheldon Lewis, probably best known to CHFBers as Clutching Hand from the WWI-era silent serial THE EXPLOITS OF ELAINE), a guy who dresses in a black cloak and floppy hat like The Shadow and guns down his enemies. Inevitably, the Phantom Killer's reign of terror becomes wrapped around Ken's patrimonial quest resulting in battle to the death on the cliffs of Tombstone Canyon.
TOMBSTONE CANYON seems to be a favorite among the B-movie "sinister six-gun"/ "weird Western" crowd, but its creepy charms were largely lost on me. I sure hope that this isn't the cream of the crop! Sheldon Lewis's psycho Phantom Killer is played to the hilt and includes some scary scarred make-up when he's unmasked; he also utters a weird, high-pitched cackling scream when he's killing off his enemies (which, to my mind, is second only to the "Spooky Space Kook" on the old Scooby-Doo cartoon). But most of the action takes place in broad daylight, and the sight of a guy dressed in a billowing black cloak scrabbling around on rocks in the desert sun made me feel hot and thirsty instead of scared.
Though there's some fisticuffs, gunfights, and a high body-count, it's a long 67 minutes that is wholly lacking in horror-show atmosphere but for one scene in a dead man's cabin where Ken gets the drop on the Phantom Killer.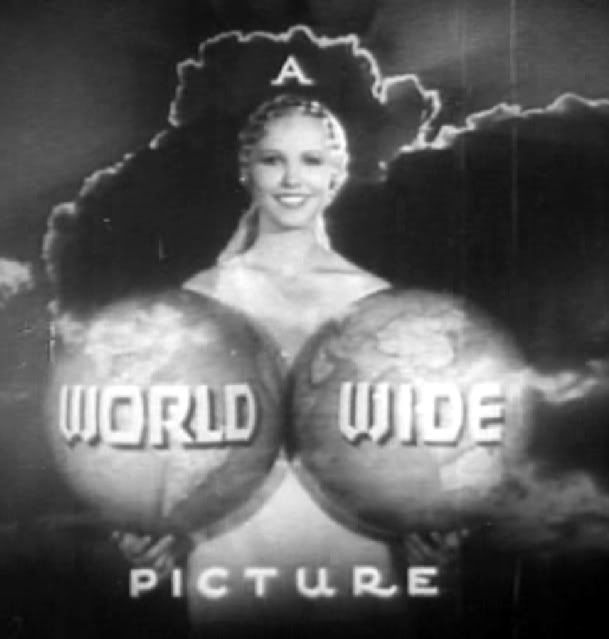 ...and get a load of this 'wardrobe malfunction' !