ONE GOT FAT (1963)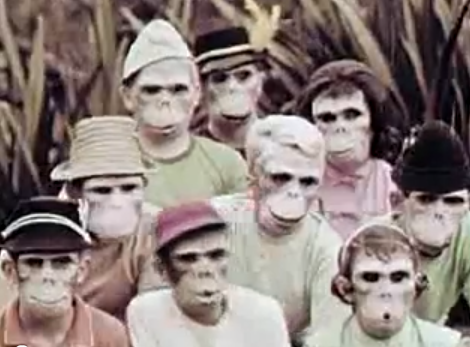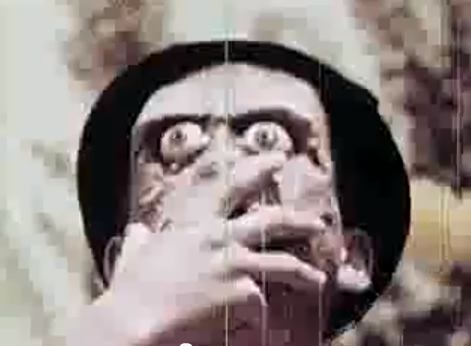 When I was in the third grade, our elementary school showed us a weird little film called ONE GOT FAT. Narrated by Edward Everett Horton, it's the story of a strange group of kids with monkey faces and long tails who set out on a group bicycle trip. As they fail to observe safety regulations, they're nonchalantly killed off, one by one, in various roadside accidents, all to the accompaniment of cheerful 60's elevator music on the soundtrack.
No, I'm
NOT
kidding.
I never knew the name of the film but I finally discovered it after an exhaustive Google and YouTube search. As a kid, I loved it and thought it was absolutely hilarious. Seeing it again as an adult, I can't believe our school actually showed us this. What the
hell
were they thinking?!
It's 15 minutes long and badly in need of restoration but definitely worth a viewing for connoisseurs of weird cinema. Bear in mind while watching it that this was made in 1963, a full five years before PLANET OF THE APES hit theatres, which makes it all the more bizarre.